arwa seifeddine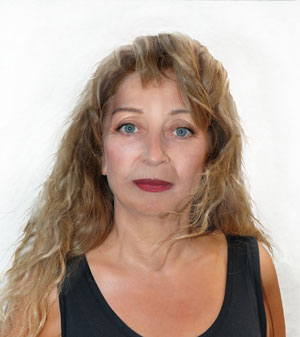 ARWA SEIFEDDINE. Born 1953, Beirut, Lebanon. Artist-painter.
Arwa Seifeddine earned her diploma in Interior Architecture with High Distinction from the Ecole Nationale Supérieure Des Arts Décoratifs (ENSAD); Paris, France in 1982.
Adjunct faculty at the Lebanese American University, Arwa joined LAU (formerly BUC) in 1984 teaching interior design, color theory and foundation courses.
Her personal artwork (Painting) incorporates spiritual and architectural elements. It seeks moments from within, focusing on the ambiguity lying between the interior and the exterior in abstract architectural spaces.
The hidden dimension in "Space" remains the main search in her art.
Arwa's first solo exhibition was held at the UNESCO Palace in Paris (France) in 1988, followed by two other solo shows in 1996 and 2012 at Agial Art Gallery Beirut, Lebanon.
She participated in many collective exhibits in Lebanon and overseas.
Arwa Seifeddine is a member of the Lebanese Artists Association for Painting and Sculpture. Seifeddine's work features in many private collections, and is displayed in the permanent public collection of Sursock Museum.
arwa seifeddine
Education
1982- Diplôme de Décorateur, Specialization: Interior Architecture, with High Distinction, Ecole Nationale Supérieure des Arts Décoratifs (ENSAD), Paris, France
Personal Individual Exhibitions
2012 -"MOMENTS FROM WITHIN", Agial Art Gallery, Beirut, Lebanon
1996 -"SEUILS", Agial art Gallery, Beirut, Lebanon
1988 -"ARWA", UNESCO Palace, Paris, France
Main Collective Exhibitions
2016 -"LOQUIS", Faculty exhibit. School of Architecture and Design, Lebanese American University, Beirut, Lebanon
2015 – Permanent display of a personal art work (painting). Permanent Public Collection of Sursock Museum
2014 – "PROVENTUS", Faculty Exhibit, School of Architecture and Design, Lebanese American University, Beirut, Lebanon
2013 – "SYRI-ARTS": 101 works of Art for Syrian Refugee children in Lebanon, Beirut Exhibition Center, Beirut, Lebanon
2013 – "BEYOND BELIEF", Espaces Éphémères Gallery, Beirut, Lebanon
2012 – "PRIMITIA", Faculty Exhibit. School of Architecture and Design, Lebanese American University, Beirut, Lebanon
2010 – "PORTRAITS, BUSTES, ET TÈTES", Surface Libre Gallery, Jall el Dib, Lebanon
2010 – 2011- XXX SALON D'AUTOMNE, Sursock museum, Beirut, Lebanon
2010 – LEBANESE WOMEN ARTISTS,The Lebanese Artists Association for Painting and Sculpture, Beirut, Lebanon
2010 – VISUAL ART FORUM, Unesco Palace, Ministry of Culture, Beirut, Lebanon
2009 – XXIX  SALON D'AUTOMNE, Sursock museum, Beirut, Lebanon
2008 – XXVIII SALON D'AUTOMNE, Sursock museum, Beirut, Lebanon
2008 – "LET THE EARTH BREATHE", Matossian Gallery, Beirut, Lebanon
2007 – 2006 – XXVII SALON D'AUTOMNE, Sursock museum, Beirut, Lebanon
2006 – 2005 – XXVI SALON D'AUTOMNE, Sursock museum, Beirut, Lebanon
2005 – Epreuve d'Artiste Gallery, Beirut, Lebanon
2001 – ACROSS LEBANON, The Plastic Art Exhibition, The Lebanese Artists Association for Painting and Sculpture
2000 – METROPOLART WEB-GALLERY, Paris, France
1999 -1998- BEIRUT-SIDNEY / SIDNEY-BEIRUT, Casula Power House, Sidney, Australia
1996 – XX SALON D'AUTOMNE, Sursock museum, Beirut, Lebanon
1996 – MÉDINAS, Institut du Monde Arabe (IMA), Paris, France
1996 – 1996 – XIX SALON D'AUTOMNE, Beirut, Lebanon
1996 – Army Celebration Day,The Lebanese Artists Association for Painting and Sculpture, Beirut, Lebanon
1995 – XVIII SALON D'AUTOMNE, Sursock museum, Beirut, Lebanon
1990 – Liliane Francois Gallery, Paris, France
1989 – "THEMATIC PANELS", Usine Center, Nice, France
1986 – Archétypes Gallery, Paris, France
Selected publications
2016   "Thresholds", (essay) for faculty art exhibition "LOQUIS", Lebanese American University, Beirut, Lebanon
2014   "Traffic", (essay) for faculty art exhibition "PROVENTUS", Lebanese American  University, Beirut, Lebanon
2012   "Listening", (essay) for faculty art exhibition "PRIMITIA", Lebanese American University, Beirut, Lebanon
2012   "Moments from Within", Introductory text, and painting annotations for personal solo exhibition catalogue
2008   "Fiddler on the Rocks", (essay) for exhibition "Let the Earth Breathe", Haigazian Art Center, Beirut, Lebanon
2005   "Stitches from Within", (article) on "Personal Living Space" by performer-artist Marya Kazoun, 51. International Art Exhibition, La Biennale di Venezia, Arte Communications, Venice, Italy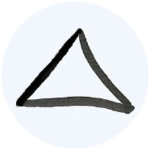 rwa Seifeddine is the daughter of Artist – painter Hassan Seifeddine hassanseifeddine.wordpress.com